Some kind words from our 350+ Indianapolis tennis players
(85,800 + nationwide)
Member Since 04/12/09
Best local tennis league! Very casual format and good people! If you want to have fun, just join in right now!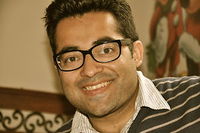 Member Since 12/06/11
TennisSanJose is an awesome league which allows you to network and play with tennis players who too are passionate about the game. My game has improved while having fun playing. TennisSanJose Rocks!!